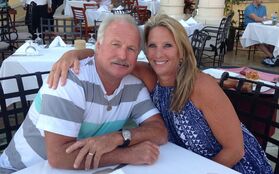 ​As the owners as well as President & Vice President of Pro Earth Landscape, Inc, Vern and Robin have been leading the way in landscape excellence for over 20+ years. Vern heads the visual department in creating the visual aesthetic and overall look for your project by assisting you closely in material selection, color options for all hardscape items, and plant selections for all projects. Vern also sketches the final look and assists the office in all HOA submissions. Robin (often referred to as Vern's better half) keeps your project running smoothly by ensuring we stay on budget as well as ensuring your project runs on an efficient timeline. There isn't a thing that comes through the office that Robin doesn't have a hand in. Together, they make the perfect team for your landscaping needs.
Hector has been with Pro Earth since 1999. He manages our masonry and landscape crews. He has extensive experience in the landscape/hardscape industry. He is a superior supervisor and works side by side with his crews to insure the upmost quality. Vern and Hector work closely together on the design and execution for a smoothly run project.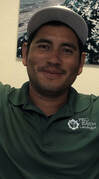 ​Alfredo is our landscape supervisor and has been with Pro Earth Landscape for over 18 years beginning as a member of the landscaping crew and working his way up. Alfredo leads our landscaping team through his diligent example of hard work and attention to detail. He has been certified in the proper installation of artificial turf and is our lighting expert.
Niki has been with the Pro Earth Landscape team for 2 years now. As the Project Manager, Niki assists the landscape crew by handling all aspects of your project. From placing material orders, scheduling inspections, researching
materials and
alternative vendors to being onsite at the job speaking with the clients directly so that the office has the most clear and up to date information at all times regarding your project. Niki is able to assist the office by finding alternate vendors or the lowest cost of materials for any aspect of the job ensuring that Robin is able to keep the project running smoothly and on budget.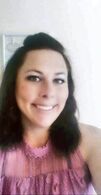 Melanie has recently returned to the Pro Earth Team. She is now working as our Office Assistant, working mainly with the Vice President on our accounting and various other tasks inside and outside the office .